By: Engineering Eternity
Video Guide
Want to go AD free? Become a Patron today!

Zone Layouts

The Coast
Stick to the right side of the zone.
Mud Flats
The circle indicates the mouth of the small stream that travels throughout the zone. The quest items are grouped around this stream.
Tidal Island
This layout is always circular. Hailrake has different spawn locations within this zone.
Submerged Passage
Look for the bridge. The Flooded Depths entrance is before this bridge, and the other side leads to The Ledge is over the other side. Typically, most people will place a portal at the beginning of the bridge, head toward The Ledge, and then take the waypoint back to town. From here you will take your portal back to The Submerged Passage and look for The Flooded Depths.
The Ledge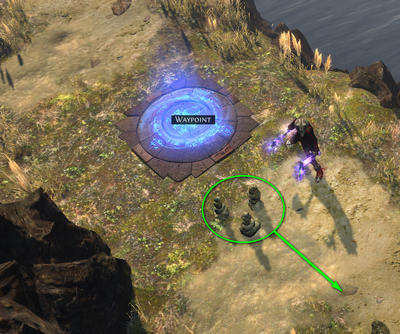 This layout is always linear and very easy to navigate. Near the waypoint, you will see 3 small rock pillars. These indicate in which direction the exit is relative to the waypoint.
The Flooded Depths
Once you have killed The Dweller of the Deep, take the waypoint back to The Ledge.
The Climb
Stick to the right side of the instance. Towards the end, of the zone you will encounter The Faun. Kill him to free Navali.
The Lower Prison
In this instance you will typically stick to the right. The Trial of Piercing Truth is located in this zone.
The Upper Prison
At the end of the instance you will face Brutus, Lord Incarcerator.
The Prisoner's Gate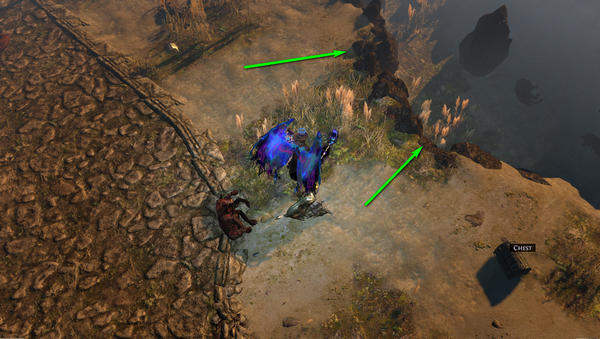 If you travel the main path, Piety will close the way ahead. Look on the side of the path that has the rock ledge, this indicates the direction of the exit. Travel past this rock ledge.
The Ship Graveyard
Fairgraves will always be near entrance of the zone. Grab the waypoint and look for The Ship Graveyard Cave to find The Allflame for Fairgraves.
The Cavern of Wrath
The Cavern of Anger
Written Guide
A special thanks goes out to Engineering Eternity for allowing us to share his amazing guides and taking the time to map out every zone in the game! Real MVP
 See a mistake or want to add something? Leave a comment!