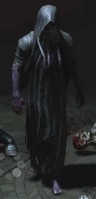 Post your Shaper Services here.
Please be sure to include the following:
League, Difficulty, IGN, Offering(WTS/WTB), Price
If applicable, please include a link to your pathofexile forum page regarding your services.
*Disclaimer* poelab.com and its members are not responsible for any problems that may occur from Shaper Services. We work on the honor system and not everyone abides by that. Comments are deleted every few days.