Izaro, accompanied by The Goddess of Justice, deals large amounts of Physical and sometimes Elemental Damage. Izaro had a total of 3 phases when facing him in the Labyrinth. Failing to eliminate the first 2 phases, will result in a harder 3rd phase fight.
Weapons
Izaro can wield three different weapon combinations; Two Handed Mace, Dual Swords, or Sword and Shield. Each of these have their own attacks.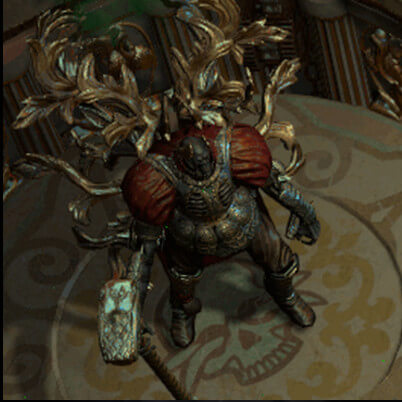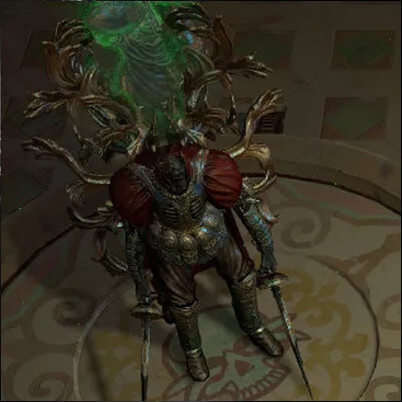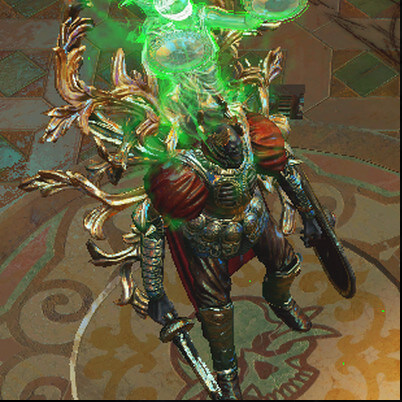 Attacks
Goddess of Justice
Mounted on the back of Izaro, The Goddess is an un-targetable mob that aids Izaro during the fight.
Mortar Barrage: The Goddess shoots a barrage of balls that deal fire damage in an array in front of Izaro.
Summon Guardians: Similar to Mortar Barrage, but instead spawns skeletons on impact.
Teleport: The goddess charges a green circle that teleports the player to a random location on top of traps. This skill is not used in Normal Labyrinth.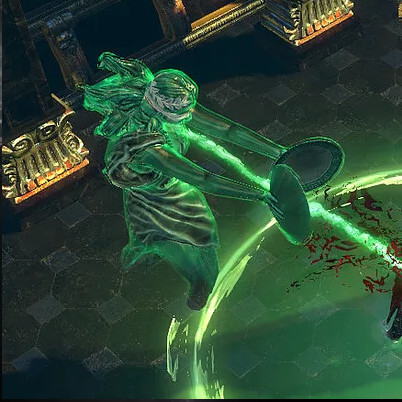 Enjoying the content? Support PoeLab! Have suggestions? Send us an Email!